Why HR Should Rethink the Hot Desking Model in the Workplace
Hot desking isn't suitable for all companies, so it's important to carefully consider all the relevant factors before implementing it in the workplace.

By

Filip Dimkovski

Edited by

Michelle Meyer
Updated April 20, 2023.
When it comes to office organization, one of the most commonly used models is hot desking.
Hot desking is a workplace model that allows employees to share desks or other workspaces on an as-needed basis.
While hot desking can be beneficial because of its flexibility and efficiency, HR departments have expressed their concern about implementing it blindly—and their apprehension is valid.
Hot desking isn't universally appropriate for every company setup, and its implementation shouldn't just come down to numbers. The effect it will have on employees should also be a deciding factor. After all, employees are a company's main resource.
■ Streamline your hot desking efforts with POC System's solutions
3 Factors HR Should Consider Before Implementing Hot Desking
There are key factors that can help HR departments decide whether hot desking will be a good fit for the employees and company culture.
1. Type of Work Employees Do
Since employees will be the ones actively using the hot desking system, consider whether the daily work they do lends itself to this work model.
If employees simply need an internet connection and a computer, it's very easy to adapt to hot desking. However, if employees need other equipment to do their work (e.g., extra screens, specialist hardware, access to paper records, etc.), then a permanent workspace is a better solution.
Because employees aren't assigned a desk, it's impractical to expect employees to ferry, set up, and dismantle equipment each time they come to the office.
2. Privacy Needs of Employees
Privacy concerns both the nature of the work (individual vs. group effort) and employees' own preferences. Some employees will prefer working alone in a quiet space where they can focus. A hot desking model in an open-plan space may be too disruptive and reduce their productivity. But other employees will thrive in a more collaborative space where they feel less isolated.
A good middle-ground approach is to create "neighborhoods," where each area has a specific purpose (e.g., quiet zone, brainstorming zone, meeting room, etc.), giving each employee a workspace suited to their work and personality.
3. Office Space
There's a practical side to hot desking: can the current physical office space accommodate hot desking? Each employee needs a certain amount of space to work efficiently, and there are safety laws to consider.
Also, hot desking is based on a first-come-first-serve basis. If employees work flex hours, some may find that there are no available desks when they get to the office. This can lead to conflict and feelings of unfairness.
An alternative option is to use hoteling, where employees can book desks beforehand. But this must also be monitored to make sure the booked seats are actually used.
■ Optimize your office space to boost employee satisfaction
How Automated Software Can Help
Automated space management solutions can help make sure hot desking keeps on benefiting employees once it's implemented.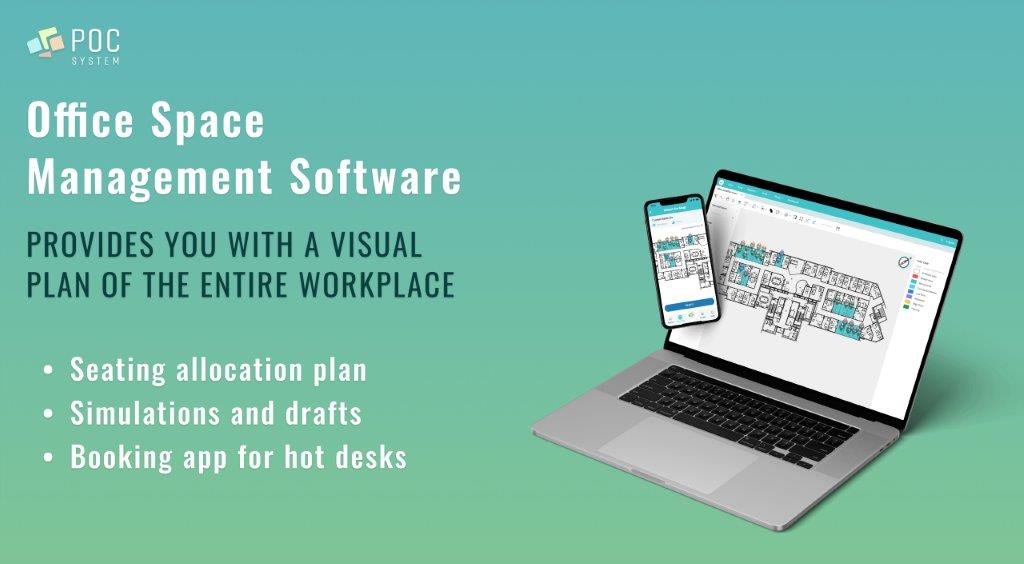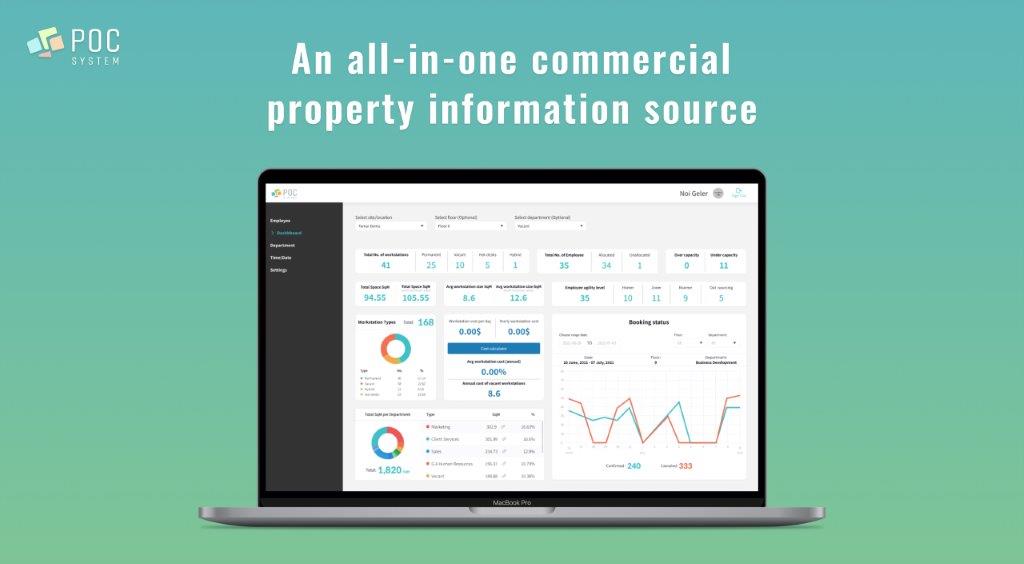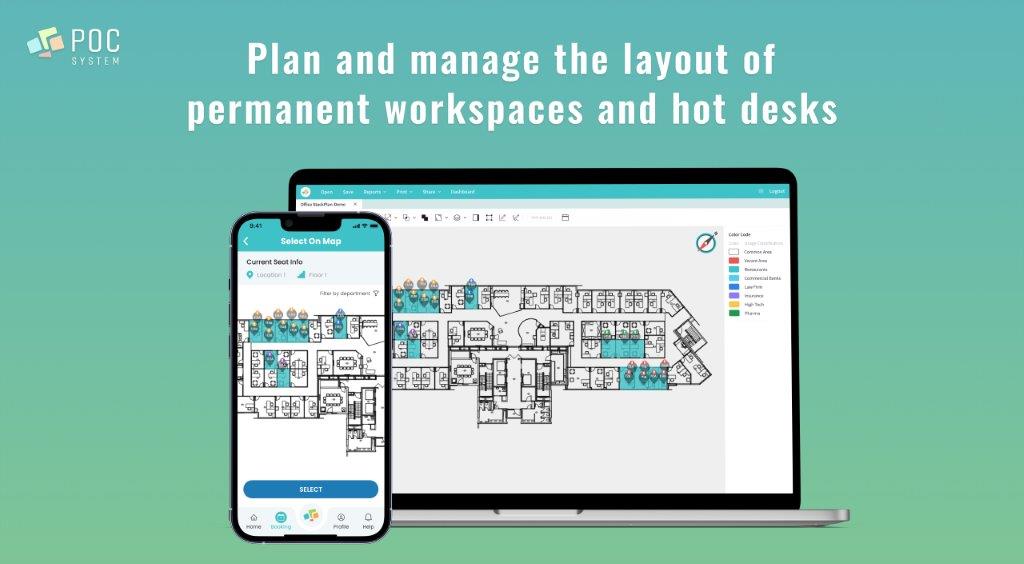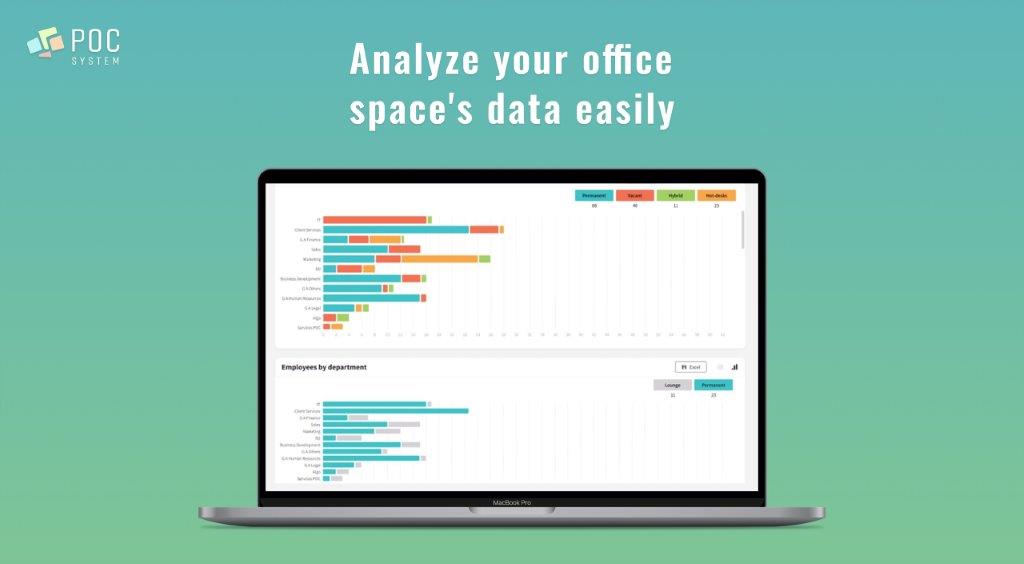 Create and update custom seating plans in real time

Hot desking and booking software

Advanced insights into analytics to

measure hot desking success


With a digital floorplan, companies can easily set up their hot-desking environment according to their needs. Real-time updates and tracking means that changes can be made immediately and any problem areas can be identified. Plus, the booking app lets employees reserve desks and zones in advance.
Reinvent Your HR Tactics With Hot Desking
Hot desking can be a great asset for any HR department, but only if it's thoughtfully and accurately implemented. It's essential to understand the company's organizational DNA for this model to work and to take employee feedback into account to create an efficient environment with significantly improved job satisfaction.




By using automated software like POC's Space Management System to manage its logistics, HR professionals can ensure employees feel more connected in the workplace and recognize their needs are met.