8 Benefits of Hot Desking to Consider For Your Startup

By

Filip Dimkovski

Edited by

Michelle Meyer
Published January 31, 2023.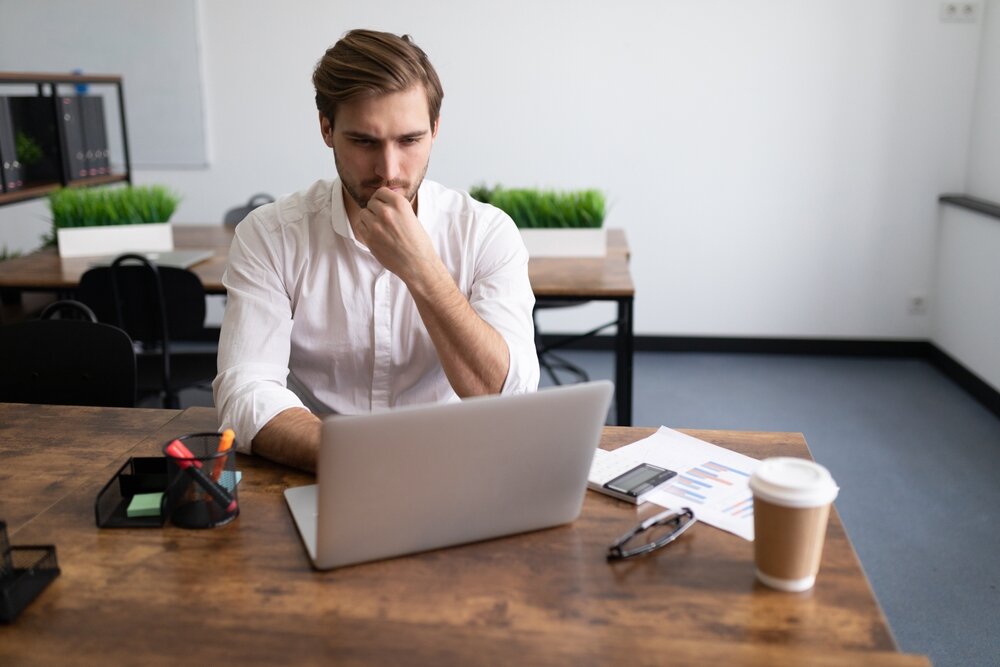 Many startups often overlook the importance of selecting the right work model and office layout for their workplace—I certainly did! Like most organizations, I just followed the traditional closed office model. Now, while sticking with tried-and-tested models is not wrong, there are many benefits of hot desking that you might be missing out on.
Let's dive in and see how exactly hot desking can help your startup in the long run.
1. Enables Significant Savings on Real Estate Expenses
This is perhaps the best overall advantage of hot desking (or at least it should be according to my accountant). Hot desking has eliminated the need for a dedicated workspace for each employee, so I don't have to worry about renting or purchasing large spaces to accommodate my growing team. This also means that my overhead costs like furniture and office supplies are minimized, and I won't necessarily get stuck in long-term contracts or lease agreements.
I think saving on real estate expenses is particularly relevant for startups since they're often in need of flexible workspace solutions while they scale up and build their team. Hot desking has helped me with this.
2. Eliminates the Traditional Office Hierarchy
A traditional workspace setup has an inherent power structure and hierarchy. This can restrict the free flow of thoughts, ideas, and opinions, which can limit a startup's potential for growth.
I've seen how hot desking levels the playing field between my employees. With no physical separation between team members, there's an improved sense of equality and cooperation, which encourages creativity and innovation in our workplace.
3. Means to Attract & Retain Top Talent
Getting and keeping talented employees can be very difficult. Top talent often gets multiple offers, so they can compare companies at their leisure—and they do! But since we implemented hot desking, it's something that regularly catches applicants' eyes and they ask about it.
Hot desking is a flexible and dynamic setup that prospective employees find attractive. It shows that our startup is open to new ideas, solutions, and growth.
■ Flexible workspaces improve employee happiness: Here's how
4. Fosters a More Collaborative Work Environment
Keeping with the idea of a level playing field, hot desking has helped to improve the collaboration and communication between my employees. The setup allows team members to move freely around the office and interact with each other in an organic manner. We've seen that it also helps to foster trust between team members as everyone is expected to contribute toward our company's success.
5. Offers Greater Autonomy to Employees
Most companies fail to observe that employees crave autonomy, and this is especially true for startups. It's too easy to fall into the trap of micromanaging your employees. So, while we can argue that managing styles could always be improved, we did manage to give our employees autonomy when it comes to their workspace.
Hot desking gives our employees the freedom to choose where they want to work each day. They're no longer tied to conventional desks and can easily switch between workspaces if they want to work in a different area or get some inspiration from another team. It also allows them to work at their own pace, making the most of their time and resources.
Hot desking encourages our employees to take ownership of their work environment and become more engaged with our company's objectives.
■ Explore the difference between hot desking vs hoteling
6. Improves Company Culture
The hot desking advantages I've already mentioned—more autonomy, better collaboration and communication, flat hierarchy—have all contributed to improving our company culture. Our atmosphere gives our employees a sense of ownership and belonging, which in turn boosts morale and employee satisfaction levels.
■ Here's how to prevent gender bias and proximity bias in your company culture
7. Enhances Employee Performance & Creativity
Building from the previous advantage: once motivated, our employees' performance and productivity increased. Hot desking fosters creativity by allowing team members to draw inspiration from each other and come up with innovative solutions. And isn't this what every organization is striving for?
By providing a work environment where our employees can freely collaborate, communicate, and be creative, we've opened up a whole new world of potential for our startup.
■ Follow these tips on managing your office space to increase employee productivity
8. Results in Neater, Tidier Workspaces
Finally, hot desking has helped us create a neater and tidier office environment. Since our teams no longer need to be assigned to their own desk space, the areas can be cleared of any unnecessary clutter and kept free from items that aren't necessary for day-to-day tasks. This has reduced the amount of waste that accumulates in the office over time.
■ Does hot desking actually work? Measure these metrics to determine its success
Start Off Hot!
As you've seen, hot desking has many advantages, particularly if you're a startup. However, switching to a hot desking setup might require plenty of consideration and strategic planning, which can be very tedious and time-consuming. There are many different aspects you need to consider.
One of the easiest ways to implement hot desking and circumvent all the hassle is to use POC's office space management software. You can expedite the switch without requiring technical drafting skills, allowing you to create and run simulations to see what works best. You'll also have access to booking software if your employees want to book specific spaces in advance. Easily optimize your space utilization and manage your workspace smarter to enjoy these benefits.
■ Book a demo to see POC's solution in action