Layouts That Work: Matching Office Designs to Department Needs

By

Filip Dimkovski

Edited by

Nevena Radulović
Published March 28, 2023.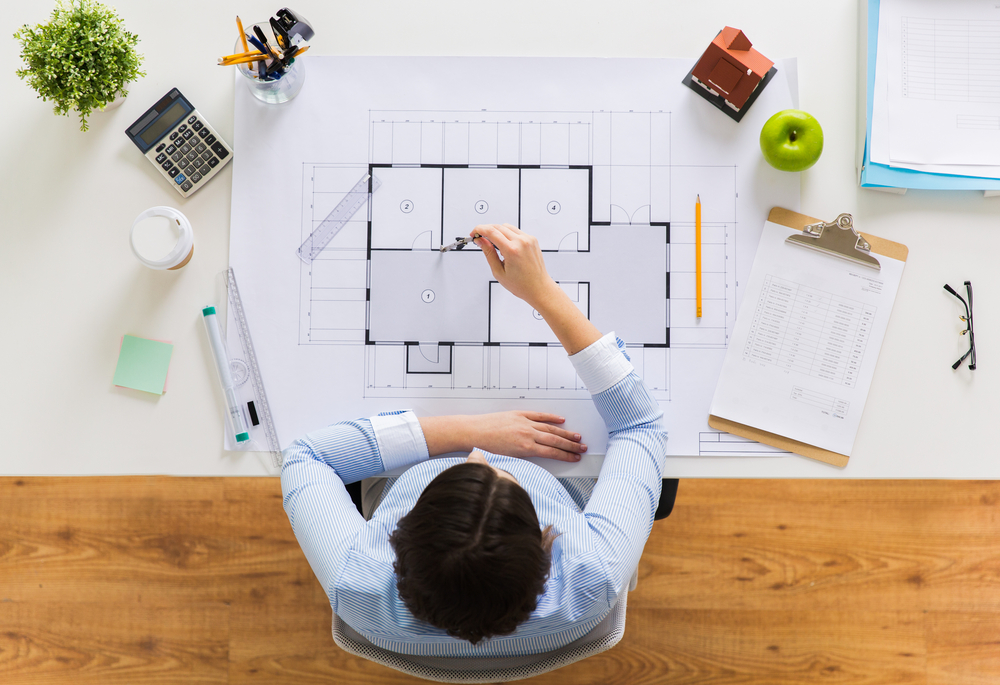 Although choosing the best office layout for your business can be a daunting task, getting it right can have a significant payoff. Well-designed office spaces can help improve levels of employee satisfaction and productivity, boosting your business' bottom line.
However, the perfect layout for your business will depend on the particular needs of each individual department. To achieve a successful outcome, it's essential to understand these needs and create an office plan that works for everyone.
3 Office Designs and Who They're Best For
1. Open Office Space Design – Collaborative Departments
An open office layout is a great choice for teams that need to work together and communicate frequently. As a flexible workspace, this type of office design can be customized based on your specific needs—for example, you can turn it into a co-working space or incorporate hot desking.
Open office space design helps create a collaborative environment and foster communication and creativity, so it's suitable for many departments across your business that highlight teamwork.
Example:
This office design is the go-to IT department office layout because it boosts cooperation. It's also suitable for other departments that require a team effort, such as marketing.
■ Reap the benefits of open office spaces
2. Closed Office Space Design – Individualistic Departments
In contrast to open office designs, a closed office layout is the most effective office design type for employees who require more privacy and quiet to focus. A private office layout, such as the cubicle setup, provides employees with a dedicated workspace perfect for conducting individual research or analysis.
As such, the closed office layout is best suited for the departments in your business that handle more individual tasks or confidential information, such as:
Operations management

HR department

Finance department
■ Before choosing a closed layout, make sure to consider its drawbacks too
3. Cellular Office Design – Mixed Needs Departments
Combining elements from both open and closed office layouts, the cellular office layout is the ideal choice for departments that need the best of both worlds. By giving your employees individual spaces separated by dividers, each team member can have their own workspace while remaining connected to their coworkers.
With this layout, the connection between employees is fostered by creating small break-out areas where your staff can collaborate without disrupting others. As it allows employees to retain privacy while being able to work collaboratively as needed, the cellular layout is ideal for departments with mixed needs, such as:
Sales department

Research & development

Customer service

Legal department
■ Choose between open vs. closed office layout based on your company culture
How to Best Accommodate Your Departments
No matter what type of office design you choose, it's important to ensure your staff has the space they need to work optimally. While considering the specific needs of your departments, you should also consider the space you have at your disposal to come up with the best layout solution.
Rely On Automated Software
Automated software like POC's Space Management Solution can help you gain valuable insight into your office space and decide on a layout that will accommodate the needs of your various departments.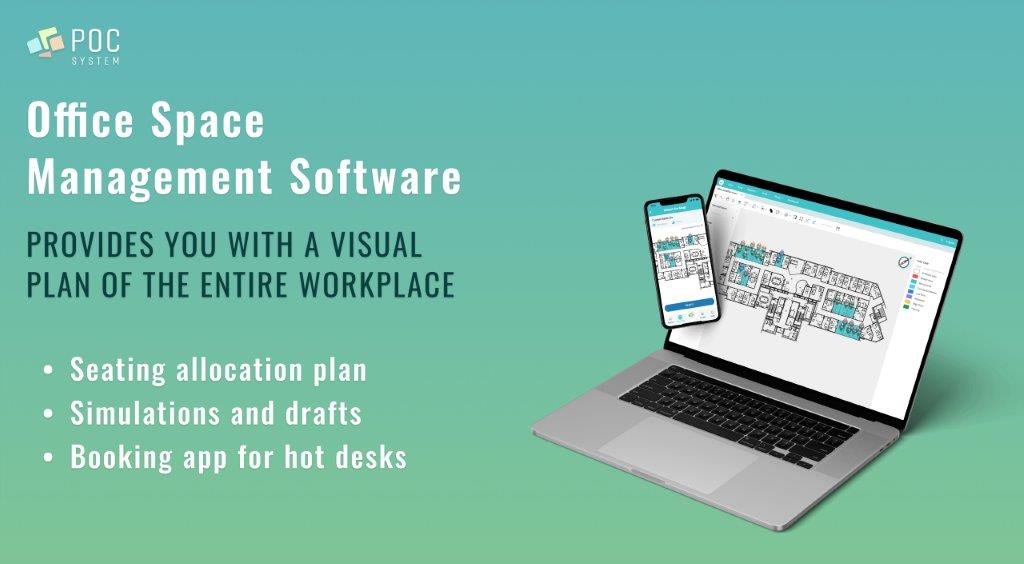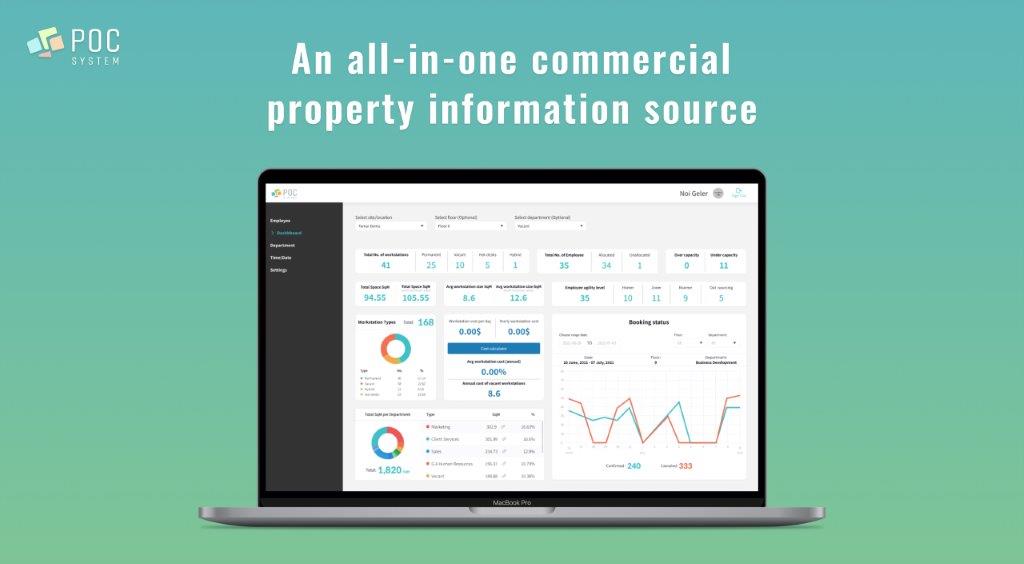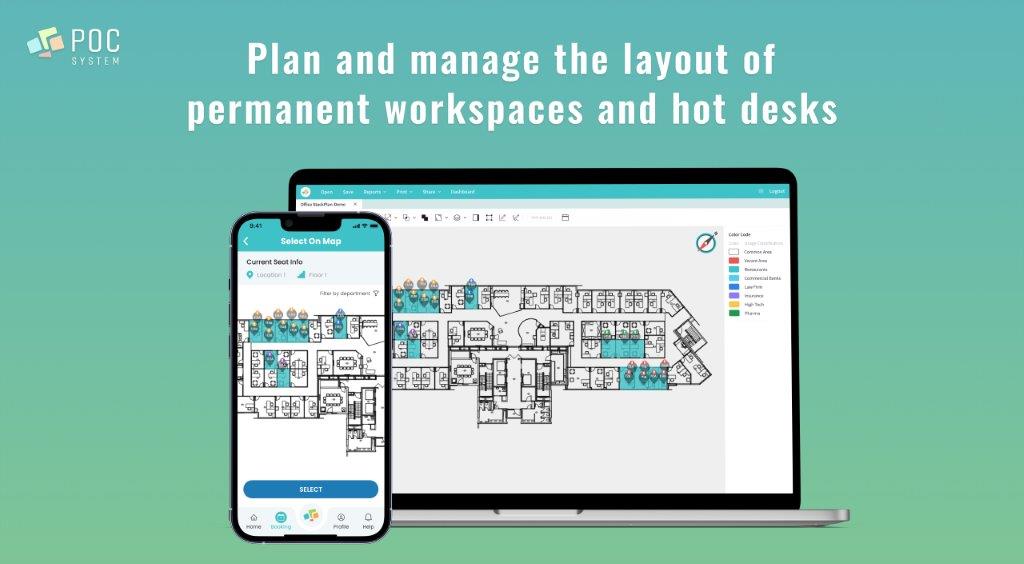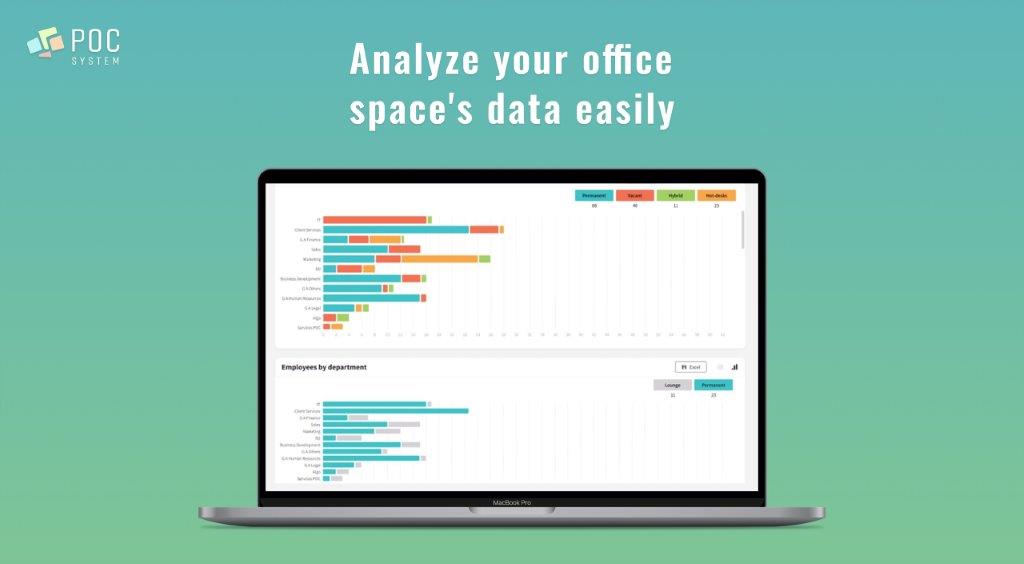 Custom seating plans for maximum

employee productivity



Real-time tracking of current seating and office layout

Advanced insights into analytics to tailor your space according to your needs
Helping you optimize the space utilization in your office, this tool is one of the best solutions on the market to help you design your optimal office layout. Using its detailed real-time simulations, you can find the office layout that best accommodates the needs of your departments by dividing or merging areas as you see fit.
Find Your Ideal Office Layout
While choosing the right office design can be a difficult task, doing so is essential to ensure your departments are able to work efficiently and effectively. Whether you opt for open office space, a closed office layout, or a cellular office design, you should make sure your type of office design provides everything your staff needs.
To help you match your office design to your departments' needs and achieve optimal business results, automated solutions like POC's Space Management Solution can be invaluable tools. With its simulation options, you can easily come up with the most cost-effective solution to optimize your office space and boost your team's productivity.
■ Need help choosing your office layout? Book a demo to explore POC's useful features