Finding the Perfect Balance: How to Choose the Best Hybrid Work Schedule
Creating a successful hybrid work schedule can be easier than you think. Follow this guide to help you find a solution that works for you.

By

Filip Dimkovski

Reviewed by

Nevena Radulović
Published March 28, 2023.
The hybrid work model has become increasingly popular in recent years because it provides employees with more flexibility and the opportunity to work from home when needed.
The hybrid work model is a flexible workplace arrangement that combines both office and remote working.
The most common types of hybrid schedules include:
Office-first

: Most of the

work is done in an office space

Remote-first

: Most of the work is done remotely

Split weeks

: Employees alternate between days spent in the office and offsite
When choosing the ideal hybrid schedule for your business, it's important to evaluate your specific circumstances to determine what will suit your company's needs best.
4 Considerations to Make When Choosing Your Hybrid Schedule
1. Employee Needs and Preferences
Start by considering the needs of your staff and your business operations. By regularly obtaining feedback from your employees on their preferred work style, you can settle on the appropriate hybrid schedule that promotes productivity while ensuring employee satisfaction.
Example:
Granting a remote-first approach to employees who prefer it could drastically enhance their comfort and boost your employee morale, resulting in improved job performance.
■ Boost employee happiness with flexible workspaces
2. Company Goals
Factoring in your company's objectives is a vital part of identifying the right hybrid work schedule for your business. Since the required number of in-person and remote workdays depends on the nature of your business operations, your chosen hybrid work schedule should align with your company's goals to be feasible.
Example:
If most of your staff works in fields that require confidentiality, like finance or law, an office-first approach may be the better choice.
3. Management Requirements
You should take both the scheduling of remote and in-person days and the management tools available to track and implement your chosen schedule into account. Tools such as time-tracking software can help ensure your employees are adhering to their hybrid schedules, making sure your team members are getting adequate rest between shifts.
Example:
If some of your team roles require separate systems for tracking client interactions or project completion, you should make sure you have these in place when creating your hybrid work schedule.
■ Get inspired with top hybrid work model examples
4. Office Space
Designing a hybrid work schedule can be challenging, especially if you're unsure about how to manage office space to accommodate the number of employees you expect on-site each day. However, an automated solution like POC System's Space Management Software can help you gain better insights to make informed decisions about your space utilization.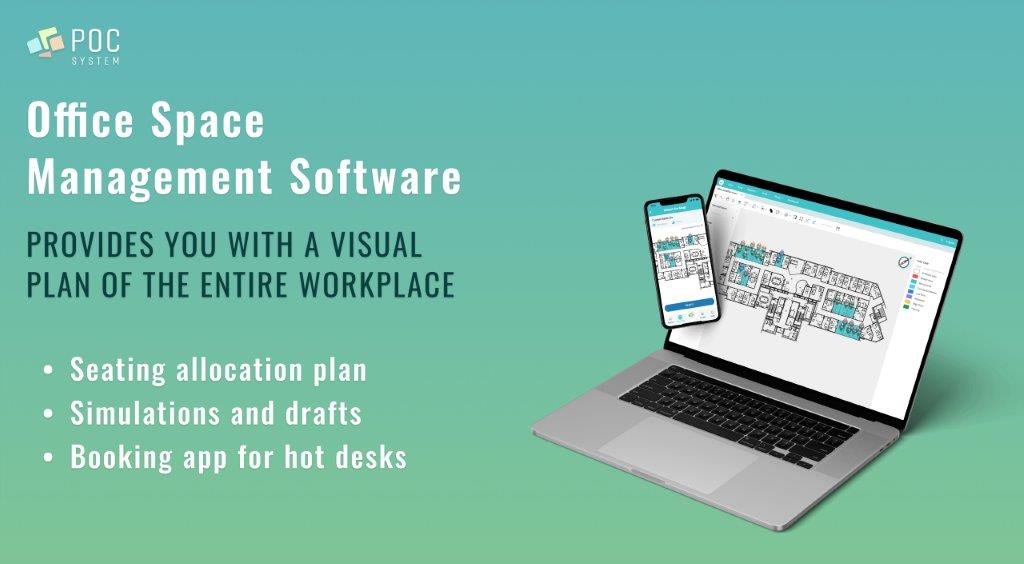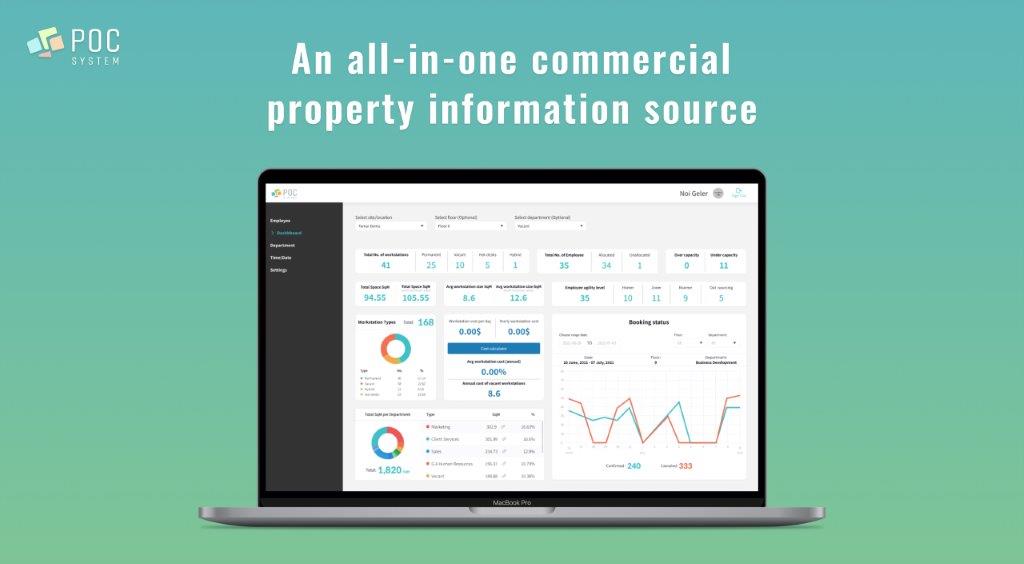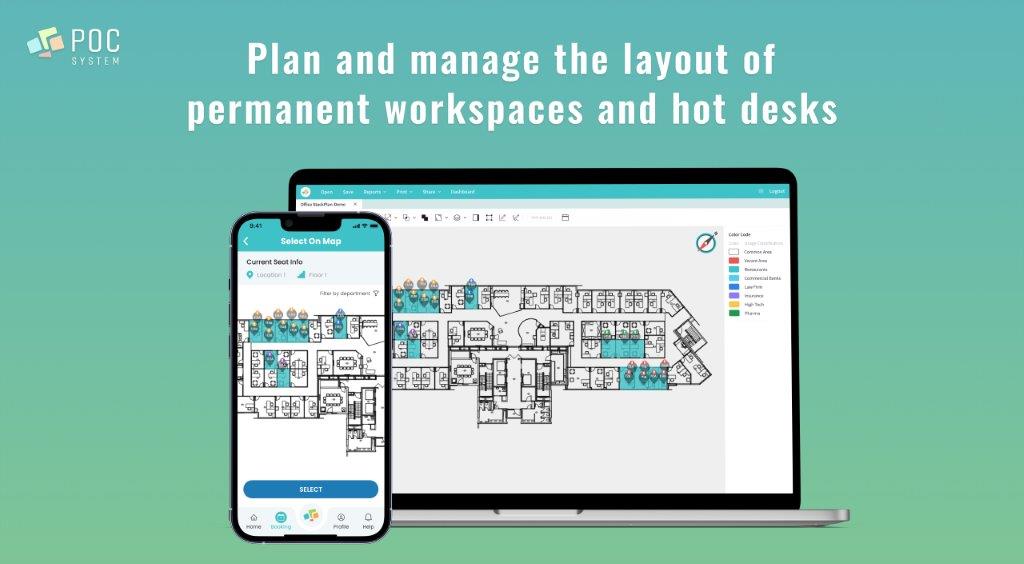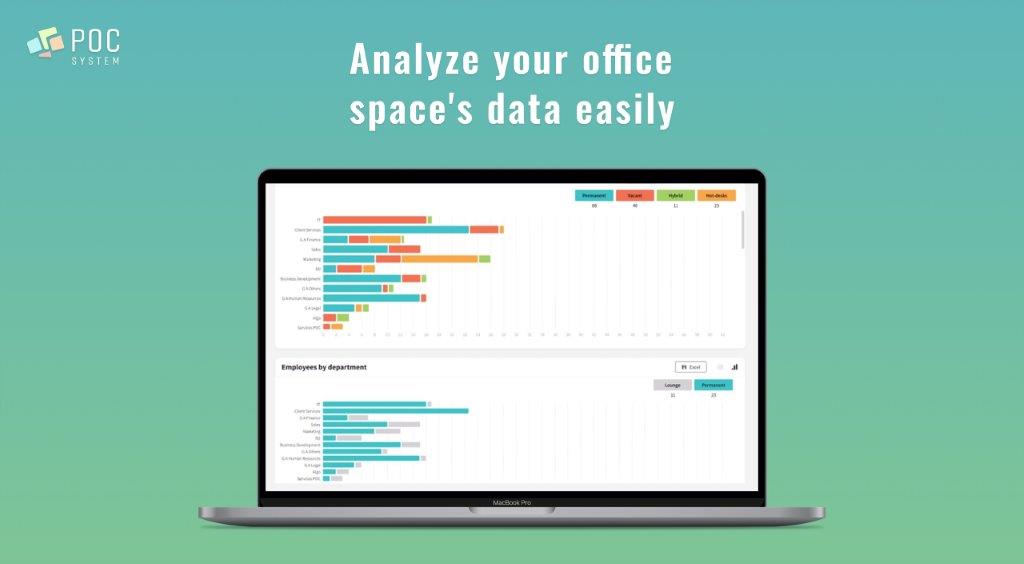 Custom seating plans for maximum employee productivity

Real-time tracking of current seating and

office layout



Advanced insights into analytics to tailor your space according to your needs
By streamlining bookings and resource allocation, this tool can help you create an optimal hybrid work schedule. This will, in turn, free up your time and resources, allowing you to focus on other important aspects of your business.
Choose the Best Hybrid Work Schedule With the Right Help
To simplify hybrid work scheduling, it's important to gain insight into your company's goals and objectives, consider employee needs and preferences, and use efficient solutions along the way.
Automated software like POC's Space Management Solution can assist you in streamlining these complicated processes, allowing you to make informed decisions about your ideal hybrid work schedule. With proper planning and preparation, finding the perfect balance between remote work days and in-office days will become much easier.
■ Book a demo to explore POC's features for your hybrid work model